Customer Reviews
04.27.2021
Zepply

Germany
Fresh, crisp, fruity!
Found this one at our local supermarket and bought it because of the sexy & confusing can design. After having my first sip, I instantly went down to get some more of this tasty love liquid. Really fruity and a nice, crisp hoppy flavor. Refreshing all the way! Well done BRLO! Cheers from Dresden
01.27.2021
Aaron E

Germany
Thrilled to discover BRLO delivered
As a long-time fan of BRLO, I was floored when I learned they offered online ordering. Love the flexibility of PICK & MIX or ordering a box of all one thing. Wish there was a newsletter to announce when new beers are added or discounts available, and would also be happy to have more options for cans (for the pfand situation).
Hey Aaron, thanks for your review. We do have a newsletter specifically for our shop, where we announce new beers and special offers. Just go to the landing page of shop.brlo.de and scroll down to the end to sign up. Best, Alex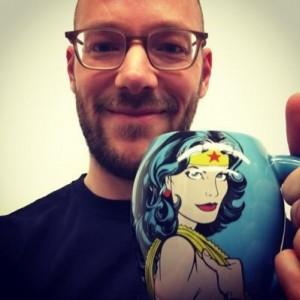 DF
12.14.2020
Daniel F.

Germany
Amazing beer
Very fruity and refreshing beer - everyone who also liked T'as la Peche last year will also love Blurry Vision!