Why come to us when we can come to you?
Our digital beer tastings are back and they have a lot in their luggage again:
In addition to a detailed tour of our ingredients, processes, tips and (brewing) secrets, there is also a tasting of 5 BRLOs that will be sent directly to your home.
Find out everything about our modern beer variety from one of our beer sommeliers,
without taking off your pajamas!
The tastings are suitable for groups between 10 and 200 people.

Last year we were "allowed" to learn how to do it, so that the tastings will run smoothly this year.
You can get your tasting sets in 4 easy steps!
1. Choose your tasting
2. Opens the contact form
3. Let us know your preferred date and all important information
4. Enjoy the anticipation of your personal tasting
---
Happy Pils, BIPA, Pale Ale, Porter, Berliner Weisse
1 bottle + 1 glass 0,3l each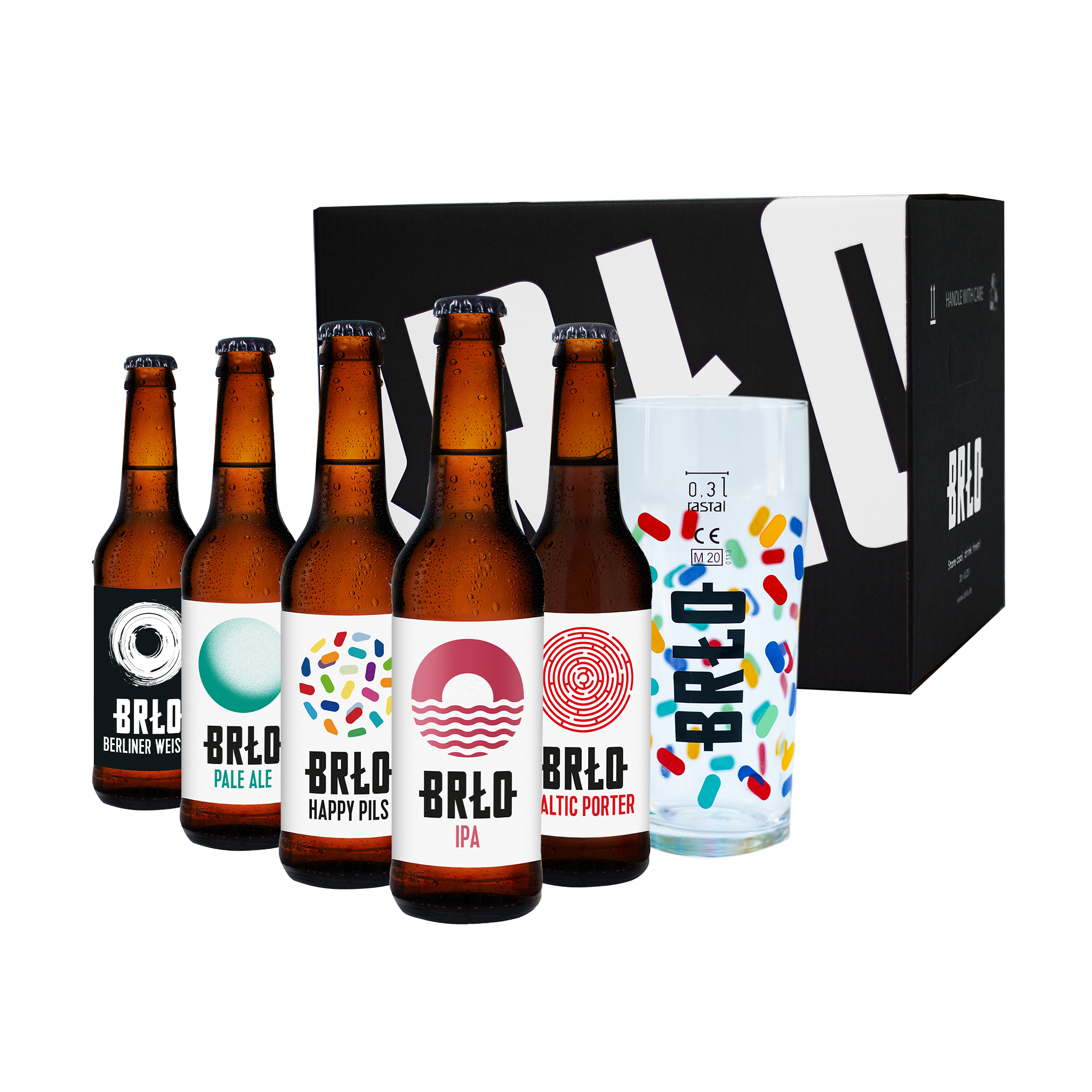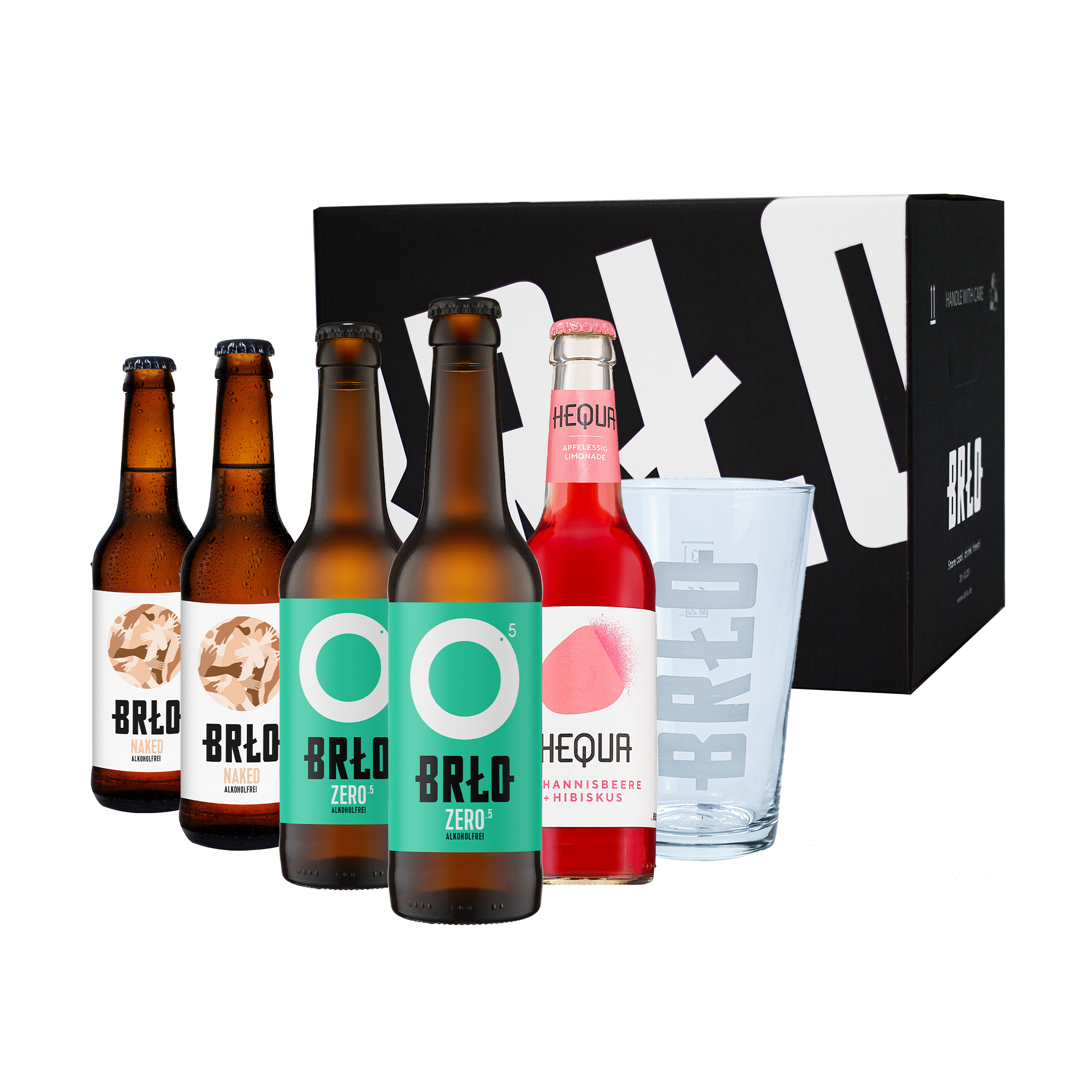 Tasting set | non-alcoholic
---
ZERO.5, Naked, HEQUA currant + hibiscus
2 bottles of non-alcoholic beer each + 1 bottle of Hequa + 1 glass 0,3l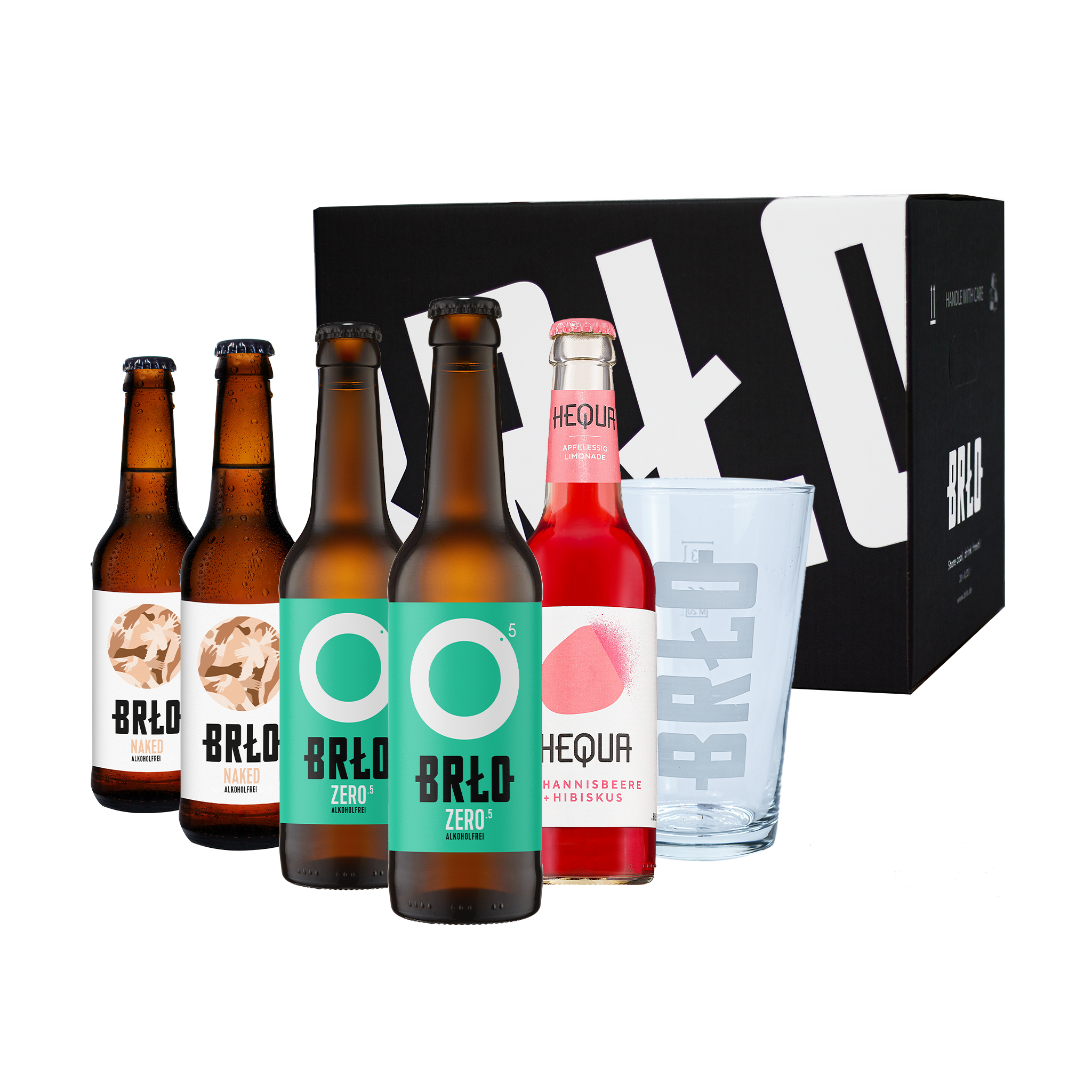 Tasting set | non-alcoholic
---
BIPA, Lederhoppen, Blurry Vision, White Peach Gose, Goosebumps
1 bottle + 1 glass 0,3l each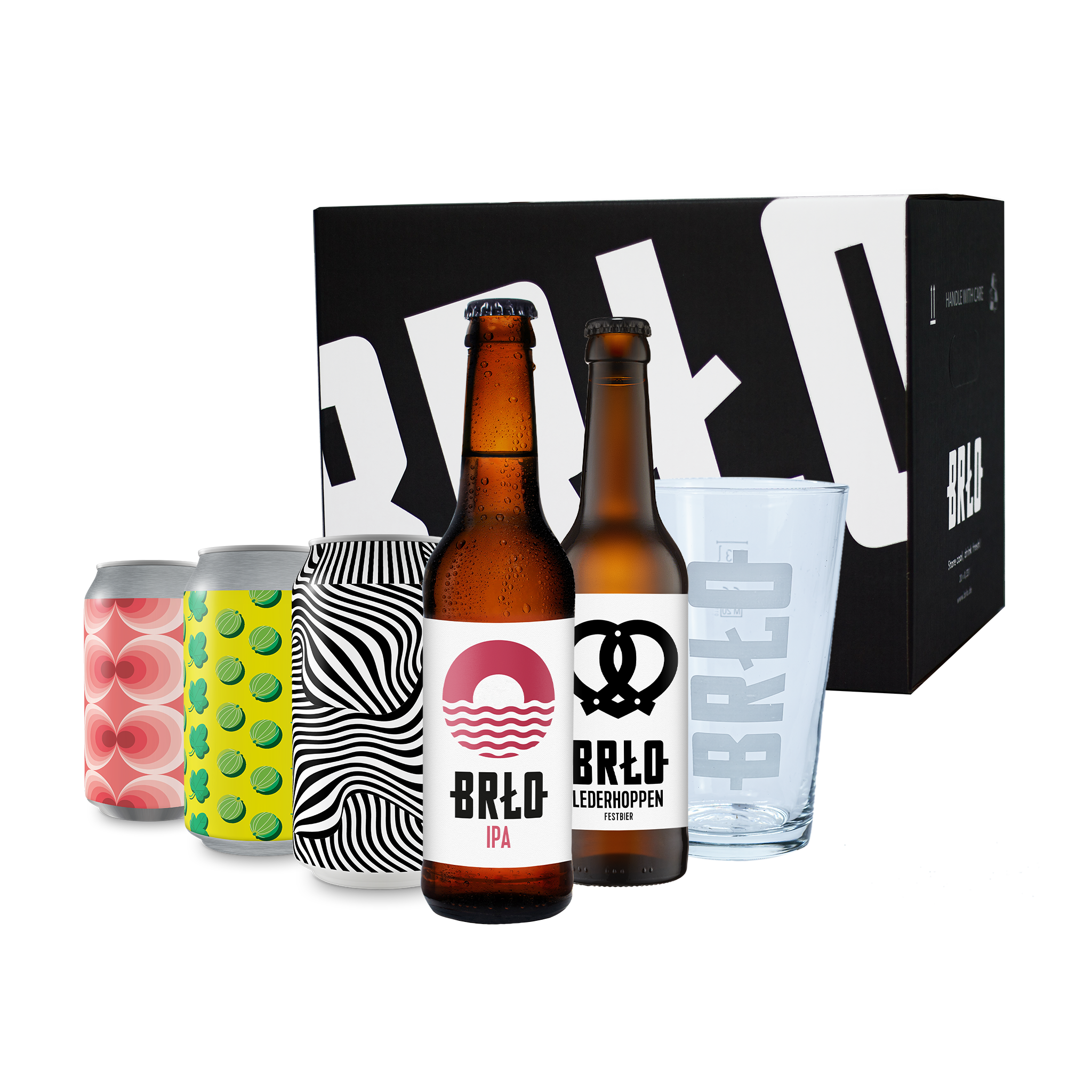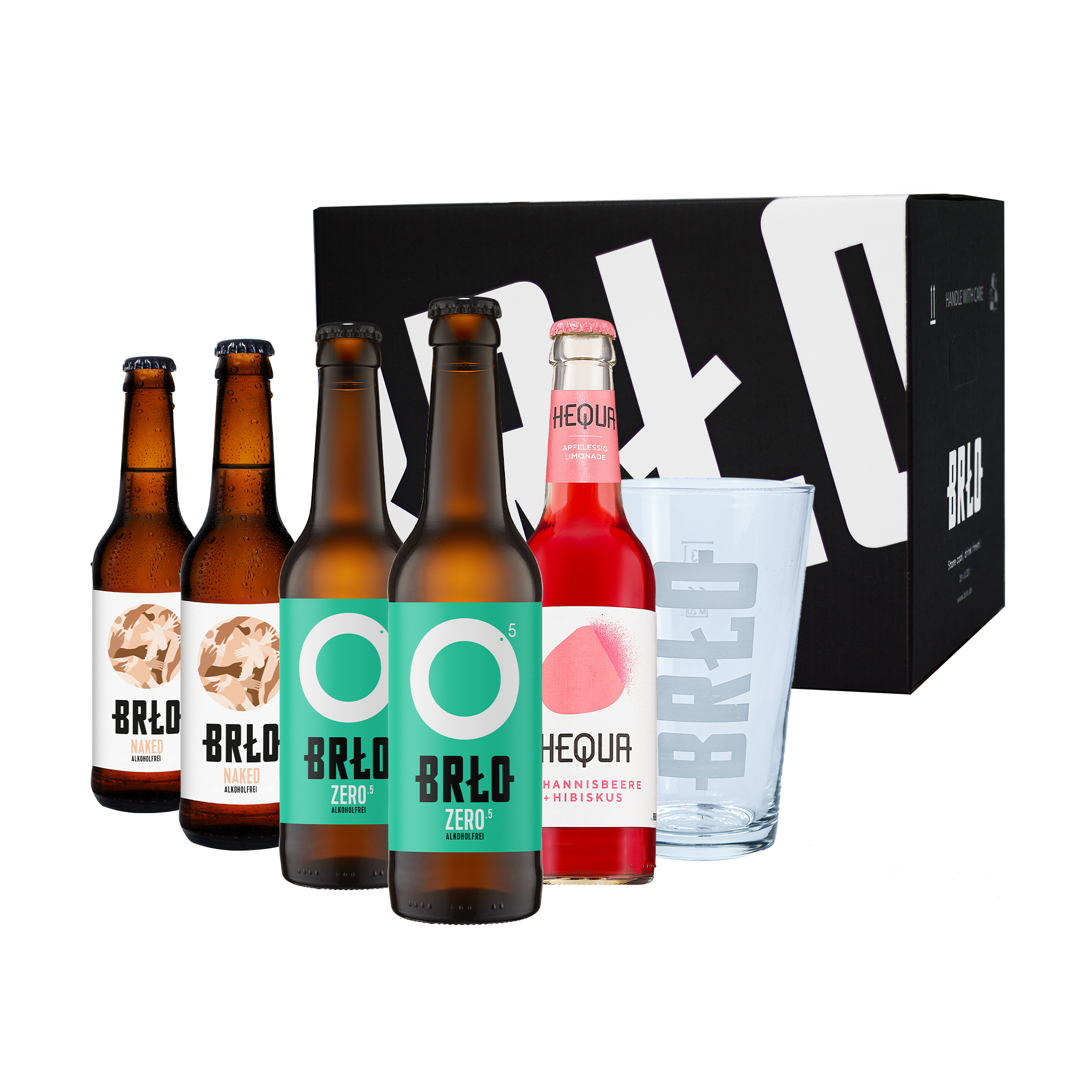 Tasting set | non-alcoholic
Thank you for your interest!
Here are the most important order conditions:
Minimum order quantity 10 tasting sets in total.
Please give us 10 days lead time for processing and shipping.
The beer tastings can be combined with the alcohol-free tasting.
---
Please fill out the request form. We will get back to you personally to book an appointment.
We can't wait to see you (again) (and what you've done with your kitchen!)